BOMA Seminar: Elevators 101
Tuesday, October 24, 2023 (3:00 PM - 5:00 PM) (MDT)
Description
Kevin Waite with Lerch Bates will present on the different types of Hydraulic (holed, holeless, roped) and Traction (machine-room-less, gearless, geared) elevators, as well as new developments and technologies.
Kevin Waite, Consultant, began working for Lerch Bates in 2019. He is currently working in the Lerch Bates Denver Office providing vertical transportation analysis and design. Previously, Kevin Waite worked for Otis Elevator as Licensed Elevator Mechanic and Service Operations Manager in Denver.
When: Tuesday, October 24, 2023, 3:00pm-5:00pm.
Where: Denver Place, 999 18th Street, Lobby Conference Center
Parking: Dial phone number posted at Denver Place parking entrance to access lot. Validation will be provided for this seminar.
Thank you to TK Elevator for sponsoring this seminar!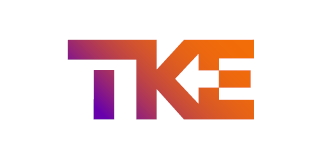 NOTE: There will be no refunds issued for this event after October 20, 2023. Invoices are due on a net 30-day basis from the transaction date unless it is a pre-reserved sponsorship. At that point 30 days prior to the event would be used for the transaction date. You should receive a confirmation email when you place your order. It is the responsibility of the Member to forward an invoice internally for prompt payment by check. Any invoice unpaid after 60 days will incur a 10% administrative fee
Denver Place
999 18th St



Denver

,

80202



First Floor Conference Facility
Tuesday, October 24, 2023 (3:00 PM - 5:00 PM) (MDT)